Tulsa's top land clearing and site preparation contractors
Whether you're planning to build a new house, or you've got dreams for a new business site — when it comes to proper construction you must think about proper land preparation, first.
This includes complete removal of the unwanted material like bushes, trees, underbrush, weeds, grass, animal waste, and much more. Land clearing is a crucial step in preparing the site for building and finished landscaping. No matter what the reason, you should always hire professional contractors to get the job done correctly.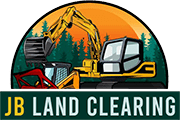 Flexible appointments and Free Estimate.
Get a Quote For Your Project
Oklahoma's Excellent Excavation Experts
We are proudly one of the leading excavation companies in the state. With a strong reputation and an attitude that breeds success, we strive to meet all of your needs and more. We have several clients across the region that rely on us to get their land clearing and site prep done fast and affordably. Whether you need it to be completely cleared or you simply want to make your place better with selected bush, tree and underbrush removal, we are only a call away.
Stellar Site Prep Services
Our professionals use industry leading site removal and forestry equipment to clean up any type of area. Residential or commercial, we can handle both. We've been working around the Tulsa OK area for a long time, and we'd love to add you to our list of happy customers.
Safety is always a top priority
Being a responsible local company, we never ignore the importance of safety protocol, especially in our line of work, with heavy machinery and potential for serious injury or death. Your safety is, of course, always our biggest priority. We are always aware of the laws, requirements, and local building codes.
We Follow a Rigorous Process
We understand what it takes to do an excellent job clearing or preparing the site prior to construction, and we never go for the shortcut and put people's lives at risk. We follow a complete and thorough process to ensure the job is done the right way with these following steps:
Performing a thorough survey of the site
Obtaining the necessary permits from the concerned local authorities
Cutting and removing unwanted trees/shrubs/bushes
Removing or grinding any remaining stumps
Getting rid of the debris immediately
Preserving the trees that you desire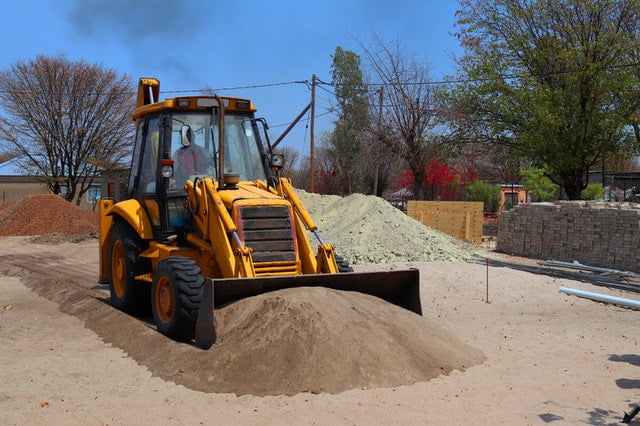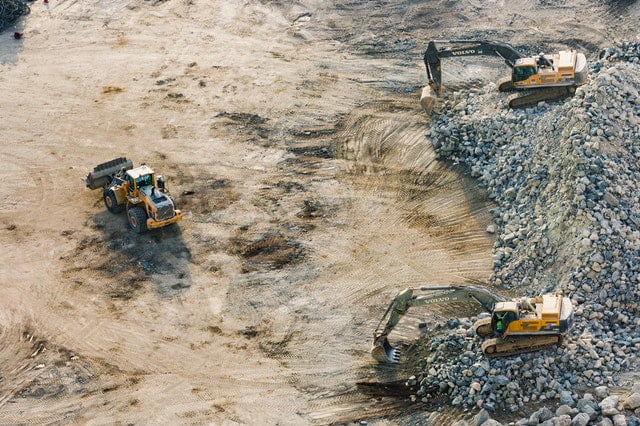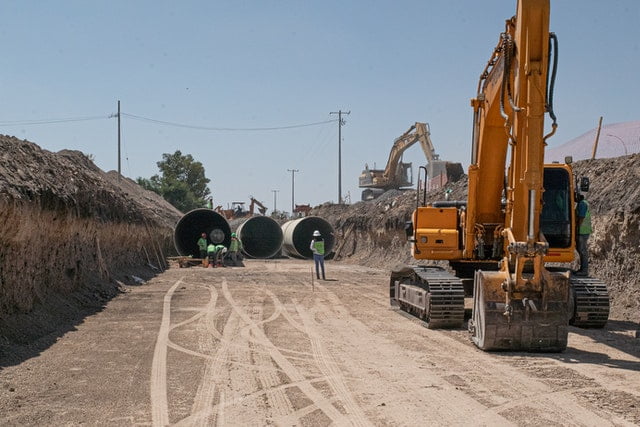 How do you know when it's right time to call a professional?
When you buy a new plot of land or you want to design one for management or development, you may have to remove a lot of obstructions and unwanted things from the site. If you want to get the job done quickly, smoothly and professionally, you'll need the know-how and the equipment for the job.
That's where we come in. Fast, fair, and affordable.
Lot cleaning should always be performed by the professionals. Yes, you also have the option of spending the resources and time and do it on your own, but hiring a company like us is only going to help get your project started off on the right foot. And it becomes even more important when:
You understand the value of time
There is a lot of hazardous waste needing removal
You want to get the job done without harming trees
You don't have the right equipment
You also want to avoid any damage to the people and other properties
It's important to dispose the debris quickly and safely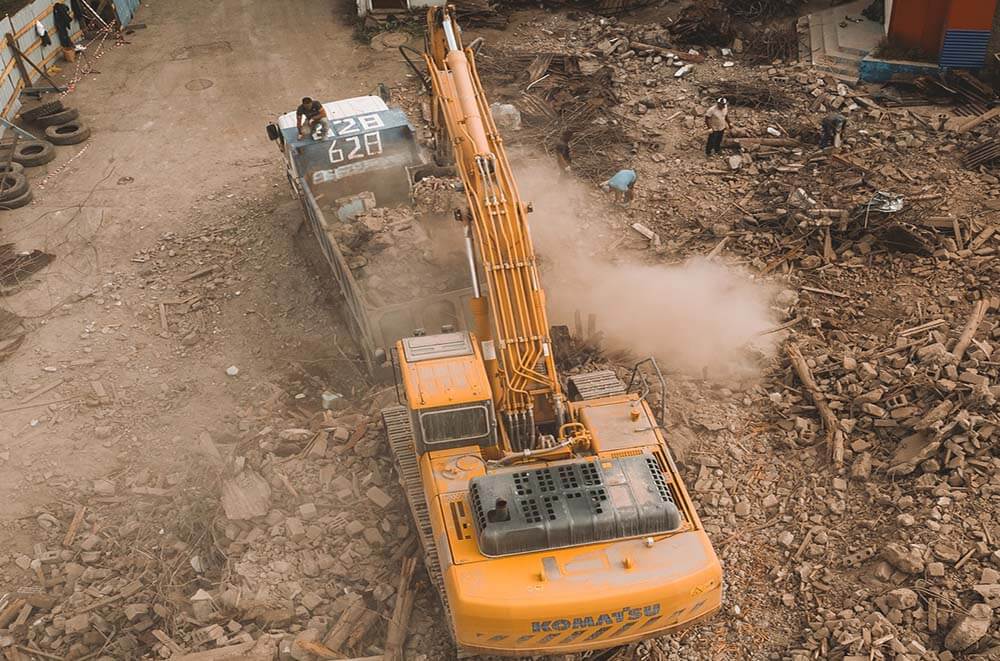 Call For a Quote:
(918) 303-5140
What services do we offer?
As one of the best Tulsa demolition contractors, we work on a complete range of land clearing services at very affordable rates. Thanks to the years of experience and extraordinary commitment, our qualified, skilled, trained, and fully insured crew is more than ready to deal with the challenges of the profession. With fair pricing and unwavering commitment, our land clearing contractors have a reputation for doing quality work with the best possible timing. Our capabilities range from small private spaces to large body corporation buildings, industrial development sites, real estate, public works, and more. We also deal in forest, brush, tree, and ground clearing.
We can do it all! Just give us a call today to schedule a free estimate.
Cost Effective and Efficient
Grading and Earthwork
Preparation of the soil is known as grading and is one of the most important aspects of getting ready for a new construction project such as foundation of a building, road, surface drainage, or parking lot etc. Grading can be a complex task and involves soil analysis, dust control. surface drainage, stabilization, and excavation etc.
At our company, we offer complete and satisfied grading and earthwork with precision, and we ensure that your territory is more than ready for a balanced foundation and paving of all types in future.
Commercial and Residential
Proper prep at the beginning can mean a massive difference between an "excellent" concrete finish and an "okay" concrete finish. Our company does the entire job without the help of any unprofessional contractor without a license. We will ensure you have everything you need to build the best paths, concrete driveways, foundations or curbs after proper site preparation.
From the initial planning to soil removal and rubber base, we deal with everything. All you have to do is to dial our number. A friendly voice will answer and help answer any questions and concerns you may have.
Water Retention Basins for Parking Lots
Catch basins (also called storm drains) are vital for asphalt management of your parking lot. The drains play an important role in removing the surface water and ensuring that the water does not accumulate in the parking lot.
Proper drainage doesn't just ensure a correct drainage of water, but also protects the surface from untimely deterioration. We have the expertise to deal with installation of storm basins to improve the live of your parking lot pavements. Don't hesitate to talk to our experts for more details.
On-site wood chipping, mulching, and brush grinding services
Mulching can be a very effective as well as an affordable strategy especially for garden and lawn maintenance. It can be proved handy for retaining moisture, nutrients, as well as the optimum temperature for healthy growth of the plants. Our satisfied mulching service and tree service provides complete assistance and we work on all aspects of the mulching process. We effectively source the green waste, break it down perfectly with an industry-grade wood chipper, and apply in your garden area to ensure a consistent and clean coverage – healthy for starting your plantation projects again. No job is too big or too small for our company.
We also deal in removing those unwanted, overhanging branches from any type of commercial or residential property with our emergency tree removal service. It doesn't matter what type of green waste you have in your yard, we are more than capable of making your yard clean and operation-able again in no time! Save your weekends for rest or have some fun, and let us do the hard work for you!
Contact us for a free estimate today!
If you read this far, you must like us by now, right? It doesn't matter, what type of site clearing service you are in search of, we are the experts and we want to earn your business.
From a detailed inspection of the site to helping you with the best of suggestions to easy pricing and financing options, detailed estimation of the price and final costs, selection of the best equipment for your land clearing or site preparation  project, our experts are here to provide you with everything you want.  
You simply have to contact the best in business through call, message, or email to discuss everything in detail. We promise that we will take care of every other thing!
While our team of professional concrete contractors schedule to work on your next concrete project, we would like you to enjoy some quality time with your family and friends and explore the beautiful city! After all, you have so much to explore! Leave everything on us and see places like Tulsa Zoo, River Spirit Casino Resort, Philbrook Museum of Art, the Gilcrease Museum, and more!
Where do we serve in addition to Tulsa, Oklahoma?
We are not only limited to the Tulsa, OK. We also offer our services in major Tulsa neighborhoods like  Downtown, Greenwood District, West Tulsa, Cherry Street, Blue Dome District, Kendall-Whittier, McClure Park, Tulsa Arts District, Mill Greek Pond, Mohawk Manor, Glicrease Hills, Minshall Park, Easton Heights, Lortondale, South Towne Square, Park Plaza South, LaFortune Tower, Sheridan Valley, Dawson, Gillette Historic District, Fair Heights, Mayo Meadow, Florence Park South, Lewiston Gardens, Louisville Heights, United Neighborhood of Springdale, Delaware Pointe, Maple Ridge North, Kingsbury, South Oaks, Brittany Estates, Briarwood Park/Pool, Wagon Wheel, Hoover, Cheyenne Park, Heartherridge, Mid Tulsa, Sungate, Atlanta Circle, Mingo Valley, South Peoria, Timberlane Heights, Southern Plaza, Alert Neigh. Eland Ac., Oswego, Seminole, Quail Ridge, South Bolewood, Central Park, Dunbar, Kensington, Bixby, Owasso, Catoosa, Sapulpa, and Broken Arrow, OK.